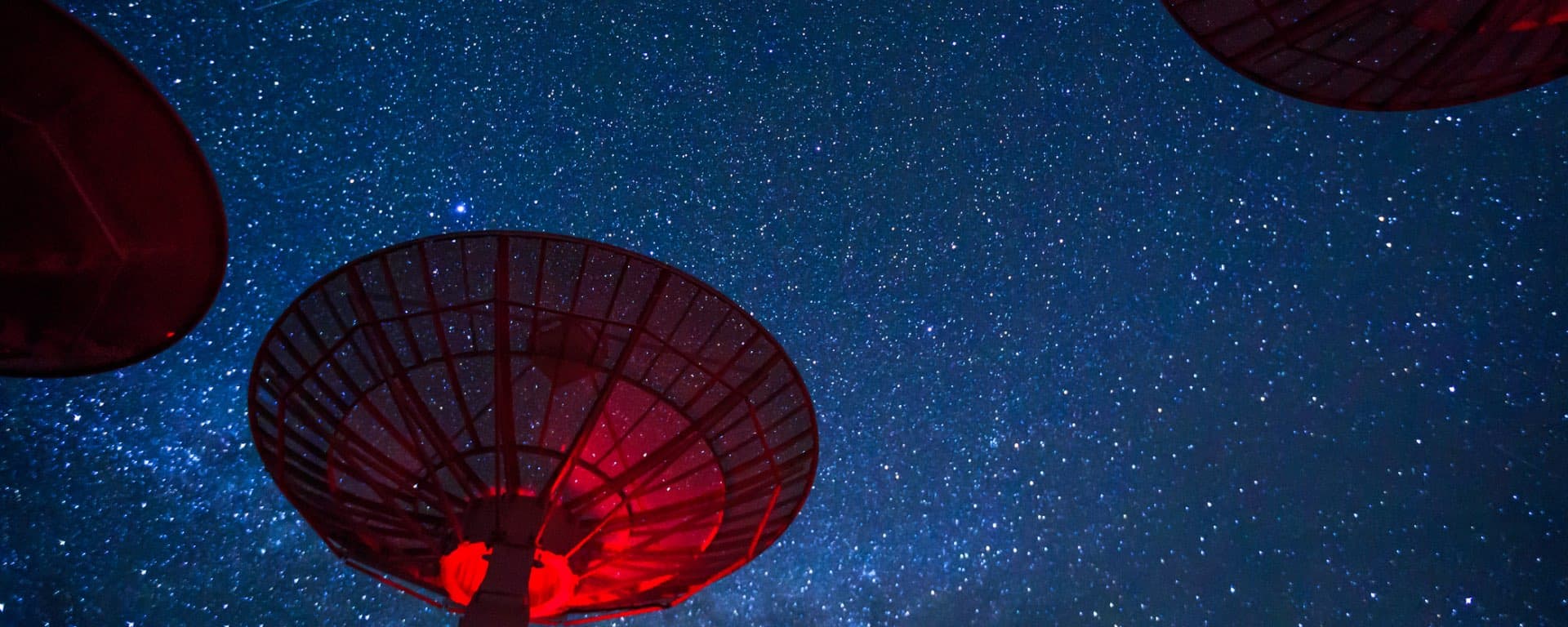 Frequently Asked Questions
24 November 2022
07 September 2022
03 June 2022
04 March 2022
15 December 2021
26 August 2021
02 June 2021
25 February 2021
27 November 2020
09 september 2020
09 June 2020
29 August 2019
Questions and answers
24 November 2022
1.
When do you expect to be break-even? What need to happen to be profitable? Is it just higher topline?
Our objective is to deliver positive EBITDA and operational cash flow during 2023. We have also said that we target 500 MSEK in turnover in 2024. To reach these objectives, we need to deliver projects at a good pace, which is possible by delivering on orders already received or identified. Naturally, we also need to maintain a healthy cost control to reach profitability, and we need our suppliers to deliver when planned.
2.
What are the biggest risks you see for reaching the communicated goal of 500 MSEK by 2024? Also last q&a it was communicated that AAC would be cash flow positive 2023, what are the biggest risks against that?
AAC Clyde Space has in recent times been affected by delayed launches and faced some challenges in its supply chain, what has pushed revenues later. We aim to reach our revenue objective by winning further orders and thereby expanding all our business lines, from avionics, to missions and Space Data as a Service (SDaaS).
3.
What gives you confidence in these goals? 500MSEK turnover 2024 and cash flow positive 2023?
First of all, on Sept 30 the order backlog amounted to SEK 418.6 M and we continue to win new orders. We see strong interest in our current offering, and we expect revenue from particularly SDaaS to grow significantly over the coming years. When it comes to profitability, these objectives are supported both by higher revenue and us maintaining or improving our underlying level costs.
4.
How many satellites are you expecting to launch for 2023? And what is the share of SdaaS satellites?
In 2023, we expect that 9 or 10 satellites will be launched, subject to the launch schedules being kept by the launch companies. Of these, 6 satellites will be added to the AAC constellation and will generate SDaaS revenue to the group.
5.
SdaaS has been communicated as part of the Group's main strategy, yet only a small share of the income comes from sdaas. When do you expect sdaas to become a more significant part of the Group's income?
Of the order backlog of SEK 418.6 M in Q3, a total of 41 per cent are for data delivery. We already delivered the first Kepie satellite to the launch site at Cape Canaveral, Florida. This satellite will deliver AIS data to ORBCOMM under a SDaaS agreement. This is planned to be followed by a second satellite in the first half of 2023 adding further to our SDaaS revenue, and then by three satellites to deliver an hyperspectral imaging service.
The four-satellite constellation operated by our U.S. subsidiary AAC SpaceQuest, is set to grow by another two satellites in the fourth quarter of 2023.
6.
I'm very interested in the business with ORBCOMM and SAAB, is the satellite launch planned for December Transporter 6 part of this collaboration and how many more satellites are planned in this collaboration?
The satellite that will be launched on the Transporter 6 launch is not part of the AOS (AAC Clyde Space, Orbcomm, Saab) collaboration. It is instead part of a batch of two satellites that will be used to provide AIS data to Orbcomm. The first satellite of the AOS team will be launched later in 2023.
7.
Finally, I've read a lot about the xSpancion project where the goal is to create further SdaaS deliveries. Do you have customers signed up for this already? and who would be a typical customer for this offering?
There are several discussions ongoing with potential customers for satellites in the xSpancion project. The satellites will be able to carry several payloads, making them interesting for a broad range of customers such as communication providers, earth observation and weather data to name a few.
8.
Our cashflow has shown to be very negative in the last two reports. Needing to do a share issue at these levels would be devastating to dilution. Can you guarantee that we will not se any issue withing 12 months.
The negative cash flow in Q3 was mainly due to revenues during the third quarter being accrued against project where prepayments already have been received, as well as not yet invoiced milestones in delayed projects. Scheduled launches in the next coming months have been delayed by launch providers, which will have a negative impact on revenue recognition and milestones to be invoiced in Q4.
We did also state in the Q3 report that the Group is assessed to be financed for the next 12 months based on the current order backlog and new customer orders intake. Please note that we also stated that measures to mitigate potential short term cash flow effects are under evaluation
9.
We have had to lower our prognosis in the Q reports which has been a large blow to market cap. How are you going to sort this out, when it is not building trust for the company.
At the time of writing, the share price has increased since publication of the Q3 report. Overall though, we strive to be transparent to facilitate for shareholders to assess how our business is developing. We also deliver from an order backlog, the size of which we update on quarterly. It should also be noted that all business forecasting is uncertain. Recently we have experienced delays both from launch providers and in our supply chain, both sources that our difficult for us to mitigate in the short term.
In the Q3 report, we stated that we expect to recognise SEK 75 M of order backlog as revenue in Q4 after delays by launch providers have pushed revenue recognition into 2023.
10.
I dont remember when we saw the most recent insider buying in AAC, but it was a long time ago. Why this passivity?
This is not a question for the company, but for the individuals. It should be noted though that the high business activity often prevents insiders from buying shares as we often have logbooks open.
It should also be noted that an incentive program for all employees, management and board was implemented earlier in 2022. The program represents 2% of the company.
07 September 2022
11.
How is the xSpancion project progressing?
It remains in phase 2. We will communicate when the next phase starts.
12.
xSpancions first 4 satellites has been announced to be 12U satellites. Can investors expect to see more than one payload on these satellites?
Depends on type, size and complexity of payloads. Our objective is always to have multiple payloads on satellites: it can be cost effective, it is a good environmental practice and, in some cases, works well operationally. But the trade off is if doing so increases complexity and price over the benefit of having multiple payloads then we won't do it. Our current design for these satellites includes multiple payloads, but we do have options with a single payload. The cost/benefit analysis is on-going.
13.
Why do you fail to attract larger investors such as funds and institutions? what are you doing to try to get them to invest?
We are meeting with larger investors. One challenge is our current market cap.
14.
How can order intake be affected by material shortages and supply chain issues?
Our customers want certainty on delivery dates and want us to sign to those dates. Our suppliers are not committing to delivery dates because of the issues in the supply chain.
To overcome this issue, we are having to either get our customers to agree to different contractual terms (what requires extra time to negotiate) or we are having to look for different suppliers and/or change designs, all of which require extra time and add to the negotiation time.
15.
Has the listing on the American stock exchange been successful in your opinion?
We believe that it has added to our visibility, and we have actually noted higher trading volumes totally since it became possible to trade our share at US OTCQX.
16.
Do you think the industry will keep consolidate with more mergers and acquisitions in the near future?
The industry will continue to consolidate in the coming years, but we would not like to speculate in the timing of any M&A activity in the industry.
17.
You have said before that you are open to acquiring more companies if a good opportunity presents itself, but how do you feel about being acquired yourself and perhaps becoming part of a larger group?
We believe that there are benefits in being part of a larger group. That's one of the reasons why we have acquired several companies, which has made us well positioned in the industry. Our aim is to be a leader in the small satellite sector, and that will require more from us as the industry develops.
Should someone like to acquire the entire group and present an offer, it's not a management decision. It is the Board obligation to issue a recommendation to shareholders to accept or reject such an offer, and ultimately it is up to the shareholders to decide upon it.
18.
When do you think the commercial customers will start ordering a larger number of satellites? directly after the demo satellites are launched and proven successful or will there be a delay in between?
Commercial customers will first evaluate the demo project and then decide on how to proceed. This also applies to projects financed by the European Space Agency. We are currently involved in the Arcit Weather Satellite demonstration project, where a successful demonstration can lead to a constellation.
19.
Have you had to turn down any customers because you have difficulty hiring staff and problems with semiconductor shortages etc?
As stated in the Q2 report, we have had problems with specifying delivery times which has made it difficult for us to reach agreements on the sale of new satellites. It is an industry wide problem which has not forced us to turn down any customers.
20.
Which satellites are launched with SpaceX in november?
We plan to launch three satellites on Space-X's Transporter-6.
21.
The satellites which will be sent up in November, are they expected to provide sdaas revenue? If yes, when can investors expect to see this revenue in the reports?
Yes, one of the satellites is for Space Data as a Service. The satellite is expected to  start to generate data and revenue during Q1 2023, subject to a successful launch and commissioning.
22.
According to this website https://artes.esa.int/projects/xspancion the CDR was made in March. Is this correct? Could you name some activities in the project that has been delayed due to market situation?
Preparation for the Critical Design review were held in March 2022. Some activities remain to be completed by our partners.
23.
Unfortunately, we once again missed the goals, even though you maintained them as late as June. How are things in the finance department? As this happens time and time again.
As stated in the Q2 report, supply chain issues continue to affect the entire industry, delaying the delivery of existing projects and casting uncertainty over delivery times for new customer orders. These unexpected events result in delayed order intake and reduced net sales. We do expect sales to pick-up in the second half of the year as we complete more projects and thereby can recognize the associated revenue, but we don't expect this to be enough to offset the delays we experienced during the first half of the year.
This is the background to that we needed to push our objective of a positive EBITDA and operational cashflow until 2023. We expect to generate at least SEK 236M of annual sales in 2022 from existing contracts (at the end of June). Since then, we have secured several new contracts and aim to continue doing so.
24.
Where is the insider buying?
The AGM decided to adopt an incentive programme for the Board and employees including management. In this programme a total of 3.15 million warrants had been subscribed for as of 30 June 2022.
25.
Do you have any idea how to lead a company to a profit or are you forever going to play "good company" for the shareholders' money?
We expect to reach positive EBITDA and operational cashflow in 2023.
26.
Are there any plans to do some kind of online event during one of your launches in the future?
We usually share a link on social media where it is possible to follow the launch.
27.
Are the Wyvern and Orbcomm satellites owned by AAC Clyde Space? Are they going to bring SDAAS income for the AAC group?
Yes, they are. The first Orbcomm satellite is expected to be commissioned and start to generate revenue during first half year 2023.
28.
How many satellites are there today in the AAC group's own fleet?
Currently, our subsidiary SpaceQuest owns 4 satellites which are in orbit, delivering data to clients. We also have a further 19 satellites of our own which have yet to be completed, launched and commissioned.
The planned satellites include 2 satellites which will be added to SpaceQuest's constellation. The group is also working on 3 satellites which are to deliver data to Wyvern, 2 being built with a grant from Scottish Enterprise, another 2 which will deliver data to Orbcomm, and 10 for xSpancion.
29.
How many Microwave sounding sensors does the AAC Omnisys (124 million SEK) contract with ESA project Artic Weather Satellite (AWS) include? Is it just one sensor or more?
Currently we are making a demo version, which is one sensor. A successful demonstration could lead to a further 16 satellites with one sensor each.
30.
Can you say anything more about WeatherCube? Wich projects is it intended for?
The WeatherCube project is an initiative to design and build the next generation of microwave sounder satellites for weather forecasting. The instrument is an evolution of the Artic Weather Satellite instrument, designed to fit on a lighter, smaller platform. It will in the future provide complementary data to the AWS constellation allowing for much improved weather forecasting.
31.
How is the AOS VDES project with SAAB and Orbcomm progressing?
The integration of the satellite has been started at the Uppsala site. Deliveries of some subsystems have been delayed due to prevailing external factors.
32.
Who is running aos-vdes.com?
AAC Clyde Space is running the AOS website.
33.
Any news from AAC Africa?
Yes, the team is expanding and just moved to new premises in Cape Town. The largest recent event was that AAC Space Africa was selected to deliver a ground station for SEK 3.4 M that will be used as a steppingstone to leverage space-based data and services to improve the quality of life, safety and economic prosperity in the region.
34.
Every report it is clear that AAC receives orders that are not reported to the market. I understand that some orders are too small to report or that some clients require confidentiality, but I still believe that some type of reporting is of great interest to the market. Can't you release press releases where you compile several orders without mentioning the customers if necessary? Or alternatively use social media for this?
Our policy is to release larger orders as well as orders of strategic character, which normally make up the bulk of our order intake. In every quarterly report, we also disclose our order backlog, making it possible to follow our sales over time.
35.
Do you see an increased interest in your products? Do you get a lot of new customers or is it mostly your former customers who place orders?
Our order intake comes from a combination of recurring customers and new customers. As you may have noticed we also have repeat orders from customers building constellations.
Moreover, there are many clients new to space that are taking a serious interest in our SDaaS offering. AAC Space Africa also has a roster of regional clients who are new to the industry.
36.
How good is the quality of your products compared to your competitors? which of your products do you consider to be in the front?
Internally, we view the orders from several lunar missions as a stamp of quality for our products. Being selected to participate in such prestigious, complex and also costly, missions is an opportunity not open to everyone. On a day-to-day basis, we also have quite a few returning customers, which is another sign of the quality of our products.
37.
How do you plan to turn the negative trend that the stock has been in for several years now?
Like many other companies, we refrain from commenting on our stock price. Instead, we focus our communication on our business and its development. We aim to be transparent as well as accessible towards financial markets, including both potential and existing shareholders.
03 June 2022
38.
We can see that more and more space companies have been starting sdaas business. What makes you think AAC can take a big bite of the cake?
Through SpaceQuest we are already actively delivering a SDaaS service, having built several years of experience in this business. Unlike many of the newcomers, we have developed the methods and systems to manage the service, deliver the data and ensure the quality of the service.
The fact that we have delivered satellites and subsystems for a long time also places us in a very strong position to succeed, both in attracting clients as well as to actually being able to deliver data.
Moreover, already in 2020, we initiated the xSPANCION project, to create a simplified access to space for a wide range of enterprises. The project is set to develop a innovative satellite constellation service, including 10 spacecrafts. As it is structured as a public private partnership with ESA and the UK Space Agency, we are also benefitting from public funding. Our aim is to develop an innovative satellite constellation service that will revolutionise the AAC Clyde Space SDaaS offering.
39.
Some companies that are your competitors take large orders and get large investors to invest in their companies. While AAC has not taken any significant major orders in almost 1 year and no major investors want to enter either. are you worried that you will slip behind and be driven away by them?
We are targeting sales of SEK 500m in 2024 and SEK 2,200m in 2030, which we believe point towards a rather aggressive expansion. At the end of Q1 our order backlog stood at SEK 395m. We remain confident that we will reach our targets.
40.
Is there any mega companies intrested in you SdaaS platform ?
Yes, there are which is perhaps best illustrated by the fact that both SAAB and Orbcomm are partners with us in the AOS concept, set to bring the next generation VDES data to improve safety and efficiency to seafarers worldwide.
41.
I'm curious about AOS. What's the business model like? Will AAC Clyde Space only get profit out from it by delivering satellites, or is there a license that all ships using the service in the future will have to pay to AOS?
The AOS concept will deliver VDES data to a range of clients and form part of our Space Data as a Service offering. There are several different revenue models being considered for the service, including pay to use.  
42.
Is xSpansion project still going on track as planned?
The project is progressing with phase 2 nearing the end. We will communicate when phase 3 starts.  As we stated in the Q1 report, the start of 2022 has not been plain sailing. Ongoing global supply chain issues and the lingering impacts of the pandemic continue to fuel an industry-wide shortage of components and skilled labour, resulting in delays in existing programmes.
43.
Are York Space Systems customers to you? I know you've had customer relations before but since we have not heard anything about it for a long time so maybe you can comment on whether your relations with York are alive or on ice?
We have an active commercial relationship with York Space Systems.
44.
Does Spacequest and Google still have active project together?
There is no such project.
45.
I know that there are some options among the members of the management, but you should really think about whether it is not time for broader insider buying because now the trust is not great, at least not among the small savers? Why does not Luis Gomes own more shares in the company?
The recent annual general meeting decided to launch incentive programmes from employees and the Board of Directors amounting to 6.2 million warrants, each entitling to subscribe for one share. Management is expected to take part in the programs.
46.
Will you make any changes to save this sinking ship? We once again have a report that does not live up to expectations at all. I believe that you should rather put pressure on everyone in senior positions to start with massive insider purchases to try to instill courage in the share, this has been missed extremely much. What will the board do to speed this up?
The Board of Directors proposed an incentive program that was approved by the AGM in May. The program will invite management and other employees to acquire warrants that will entitle them to buy shares, giving them exposure to the share price development.
47.
How will the warrants be priced?
The warrants have been valued by an independent expert (PwC) on behalf of the Company through the Black & Scholes formula.
48.
What do you as a company do to attract more investors and make us existing to stay?
Primarily, we aim to do good deals and run operations in a good way. An incentive program is also underway to align the interests of management with those of shareholders.
49.
Is there really nothing you can do to prevent the former Omnisys owners from continuing to massacre the share price? 1.73 now, minus 43% this year. And you think the owners are treated well?
The former Omnisys owners are free to trade their shares as they wish.
50.
You have said that you are now meeting with "big" investors, what do you think is the answer to no wants to invest? Is it you that are really bad in promoting the company?
We work continuously with communication, by providing a correct, and clear image of our operations, and the company. These efforts strive to build trust in the company long term.
51.
How does the work with finding some long-term investors going?
It is a continuous work that is carried out. Dino Lorenzini with family, our largest shareholder with 24 million shares, has proven to be la long-term shareholder.
52.
As an investor since 2017 I feel sad about the development of the share price of the AAC Clyde Space stock. Have you guys any plans for how to strengthen the trust and relationship with the short and, most importantly, the long terms investors?
It is a continuous work that we carry out, aimed at building trust in the long term.
53.
You have Spaace talk as a way of communicating with the market, do you really think 2 version is enough to satisfy the market with the information it is requesting to make investments in the company?
54.
In spaacetalk you write about "the big idea" what exactly is "the big idea"?
The big idea that we refer to in the second edition of SpAACe Talk is how space data can help create a more sustainable Earth, as described in the article under the heading. The commercial small satellite industry is uniquely positioned to support our global sustainability and climate change goals by providing access to increasingly sophisticated and timely earth observation data and space-based services. If analysed and acted upon quickly by businesses and governments, this can make a meaningful difference. That's why we believe that space data really can make a difference in a big way. 
55.
Why do you use terms as "keep your eyes open", "keep your eyes peeled" or "there is a buzz" and then be dead silence?
We work continuously to build the company. In Q1 2022, we did experience supply chain issues that have delayed existing programs as we have been forced to wait for important parts to complete projects. We expect to be able to recognize more revenue from new orders and meet our financial targets for 2022.
56.
As a shareholder in AAC Clyde Space for several years, it is a shame to say that the development has met expectations, many of us can sign it. Recently, however, I experience that this has escalated to a level that we go down several percent a day, regardless of how the stock market goes otherwise. The belief in the future that has previously made me stay despite long-term declines does not seem to be as strong anymore and communication from the company seems to be declining. My question is therefore, has any negative information that has not reached the market yet been leaked? The feeling is that several large banks sell large parts of their holdings at any price.
There is no information leakage that we are aware of.
57.
Many of us shareholders are also members of a facebook group: https://www.facebook.com/groups/2422039454739168. At present, we are 1700 members, many of whom are quite resigned at the moment. It would have been fun to have a representative from the company there to answer questions and straighten out question marks.
We answer questions here, so that answers are available to all, increasing transparency around AAC as a company.
58.
Are you looking at other ways to get more money then making more shares?
As stated in the Q1 report, our target remains to be EBITDA positive and to generate positive operational cash flow in 2022.
That aside, we believe there are opportunities to finance satellites dedicated to delivering Space Data as a Service, by various sorts of debt.
59.
What do you want to say to all your shareholders who have invested their money in the company and are worried about seeing their investment reduced drastically? what can you say to calm everyone down?
We reiterated our targets on sales and cash flow in the Q1 report, and are bringing more and more detail to how we expect it to materialize. We remain committed to our ambition to become a world leader in commercial small satellites and services from space.
60.
Do you think the company's current market capitalization is fair, in terms of current orders and the future?
For comments on the share price and the market capitalization, we will have to refer you to analysts or others who specialize in that field. We don't comment on our share price.
61.
Are you intrested in growing stock value for old investors ?
We are not only interested in, but also working actively to create value for all our investors.
62.
Do you see some connections between bad financing and stockprice value?
We cannot comment on the share price.
63.
Do you feel that it would be good to get one or more major investors into the company and thus get more money in the coffers? why have we not seen any major investors join the company do you think, where is the problem?
In recent years, we have gotten in several new names among our 10 largest shareholders. Some of them have entered as a result of them being the entrepreneurs and main owners of companies that we have acquired. That these experts remain large shareholders could be seen as a sign of strength. In addition to these, there are other new names as well. We continue our efforts to build awareness about AAC and to attract shareholders.
04 March 2022
64.
Q: Why did you shift the focus from net sales to revenue as a target for 2021, without clarifying this for the market? It is directly misleading to say as Gomes did: "We remain with our revenue target of approximately SEK 200M in 2021". What caused the shift from net sales to revenue?
We have not shifted focus. The target was set for sales but unexpected delays in deliveries from subcontractors resulted in us not being able to recognize that as revenue in our books. However, the business volume remains with us. Luis Gomes comments on this in the video about the Q4 report which you can find here https://investor.aac-clyde.space/en/presentations/
We are still targeting sales of SEK 500m in 2024 and SEK 2,200m in 2030.
65.
As an investor, H2 2021 has meant a news drought. Despite this, large sums of orders have been landed without being communicated to the market. That you do not communicate every small order is one thing, but when it comes to a total of tens of millions, within for example space missions, for Q4 2021? This is misleading for the stock market.
We press release all significant order wins. During Q4 these amounted to approximately SEK 40 million. In addition to this, we have small orders and there is also a currency effect in the order backlog. Please note that xPANCION phase 2 was an order.
66.
AAC Clyde Space has an enormous number of vacancies to fill. Why is it so difficult to recruit people?
We are recruiting people mainly to be able to deliver on our growth plans, but also to replace some vacancies. There is fierce competition for engineers specializing in space technology. We are using a variety of methods to reach interesting candidates, including social media.
67.
What does Dino Lorenzini think about the company's development? A person with such a heavy holding in the company, should have greater demands on IR vis-à-vis the market and more.
68.
Does York Space still have a deal for manufacturing of components for the S-CLASS platform?
We will receive royalty if and when York uses our equipment in their satellites.
69.
Do you have any involvement in the new LX-CLASS platform from York Space?
We will receive royalty if and when York uses our equipment in their satellites independently of type of platform.
70.
Have you considered making a reverse split in the share price? As I myself am a long-term investor in AAC, I think it is sad to see the share being controlled, partly because the price has such a low value. I understand that you cannot influence how the price goes, but I think you would get more long-term and stable investors if you looked at this.
Thank you for the suggestion. We are continuously working to make the share more interesting for investment.   
71.
Why don't you run a little sale now to the armed forces around the world, try and seize the opportunity. You have technology that is sold to the military, for example. Should probably speed up the share price
There is strong demand for our products from many different types of clients, reflected in our orderbook being more than twice last year's total sales. Moreover, we would like to maintain healthy margins on our sales, so a sale is not really an option we are considering at this time.
72.
Our CEO and CFO only own one spitting thief of shares, what is the reason for this?
When management have large holdings, it is usually because they are founders, as is the case with our largest owner Dino Lorenzini, who founded SpaceQuest, today our US subsidiary. 
Any actual investment decisions on behalf of management, board or other staff members, are not for the company to comment upon. We can point to the fact though that we have implemented an incentive program that has been very well received.
73.
Several people on the board do not own shares, why?
Four of six directors own shares, and five of six participate in the incentive program while the last one was not onboard at the time it was offered. Any actual investment decisions on behalf of management, board or other staff members, are not for the company to comment upon.
74.
We promise things again and again that we then do not keep, what are the actions to regain confidence in the company and the stock?
The board and management are working hard to grow and improve the business. Net sales increased by 83% to SEK 180m in 2021, while EBITDA improved by 36%. In 2022, we are starting out with 10 launches confirmed – and a further 12 in the pipeline that will form part of the next exciting phase of AAC Clyde Space's growth: our own constellation of satellites. Our intention is to establish AAC as a market leader in SDaaS.
15 December 2021
75.
As an investor in the company, we heard Luis tell us about a "plan" that was to be announced at the end of the summer. Me and my fellow investors are anxious to hear about the status of this, or was it already announced, postponed or?
The Plan is described in the newly issued newsletter SpAACe Talk, which can be found here. CEO Luis Gomes also presented The Plan, at Aktiespararna on November 29. You can find it at 11'35'' and onwards at the video here.  
The Plan details our aim to grow substantially to reach a turnover of SEK 2.2 billion in 2030, mainly stemming from Space Data as a Service (SDaaS), with proprietary constellations delivering data to subscribing clients. We also aim to addi volumes in Space Missions and Products. Our main focus going forward will be weather data, maritime navigation as well as earth observation for farming and forestry.
Most of 2021 has been spent on bringing the company together under one brand, develop our communication around the group, and developing a management team and the organization to be able to scale operations. These efforts have put us on track to reach our target of SEK 500 million in turnover in 2024.
76.
As a shareholder, the only question I have is if the management team could clarify their view on purchasing shares themselves? That is, are they at all interested in doing so or is it simply irrelevant?
Board and Management Executives hold a total of approx. 25.4 shares in the company, with the Group's largest shareholder being our CSO Dino Lorenzini, together with his wife, with 24 million shares. Board Chair Rolf Hallencreutz increased his shareholding as recently as on November 25. All in all, both Board and Management Executives have a fairly significant exposure to the share.
Any actual investment decisions on behalf of management, board or other staff members, are not for the company to comment upon. We can point to the fact though that we have implemented an incentive program that has been very well received.
77.
You have never considered a repurchase program of your shares? Either for an employee incentive program or to shred them and create added value for your shareholders.
No, we are focusing our investments into operations to grow and become profitable. Moreover, we are not even allowed to buy back shares with our listing on First North. As for incentive programs, there is an ongoing warrant program in which both Board and Management participate.
78.
Does AAC Clyde Space have the knowlegde to deliver a blockchain solution in space?
We have no blockchain specialists among our team. We can provide the space and ground operations for a blockchain solution, but not the payloads or the system design.
79.
Paul Bates, talked a lot about the importance of collaboration within Scotland. In my point of view it would be really important that the two biggest satellite companies in Scotland have a great relationship to each other. How is the relationship and future or existing collaboration between Spire Global and AAC Clyde Space?
We cooperate with many organizations and companies in Scotland but we do not disclose publicly many of those relationships due to their commercial nature. In the specific case of Spire, we are competitors in the commercial market but if there is an opportunity to collaborate in the scope of a Scottish or UK program, we would be receptive to it.
80.
There are two new "satellites" on the new webpage (bigger than i have seen before), what is the plan for those?
Those are just illustrations.
81.
The AAC Clyde Space logo, what is it supposed to illustrate?
In the first instance the logo reflects our group heritage in the CubeSat industry, as a world leader of the industry, for both components and satellites. In the broader sense, the logo reflects our commitment to standardized hardware solutions, which make it easier to access space data and services by simplifying the space segment.
26 August 2021
82.
Late 2020 you were building on 7 satellites, in different phases. Are anyone of those finished? Have anyone any planned launch date?
One has been launched, while the others are going through final testing for launch later this year/early next year.
83.
Can the former owners of the subsidiaries and those who run the companies now buy and sell shares without communicating it to the market? do they have full transparency in the aac group?
The former owners of the subsidiaries don't have access to all inside information. The board and the executive management have full insight and have to report if they trade the AAC share. If anyone else are aware of any inside information, they are included in a logbook and can't trade.
84.
Have the semiconductor shortage affected AAC production in any way?
The shortage has not really affected us until now, but we are starting to see some effects of it. The biggest effect is that it is taking longer to procure parts, but we have accounted for that on our planning and are taking measures to build stock of critical parts.
85.
What is your current manufacturing capacity for satellites? How many, how fast, how much does it depend?
Capacity always depends on the type of satellites we are producing. If we are producing one single design, the exact copy each time, we could reach up to 100 satellites per year. But most of the satellites we are producing right now are small batches, requiring a degree of re-engineering - that becomes the limiting factor, not production capacity. For those more specialised designs, we have a capacity of 15 to 20 per year, depending on complexity.
86.
It seems "everybody" wants to deliver space data these days, and some big names are on the move. How do you perceive your spot in the competitive landscape?
The trend reflects a matter of fact: users around the world need more and better data. Traditional sources of data do not fulfil the demand so the opportunity to improve is here. Naturally many people want to join the trend. For our part, we have great satellite technology, unique instrument capability and lots of experience of operating satellites and deliver data and services from space. That places us in a good place to compete.
87.
In the Q&A on your web site, it says there is no partnership between SpaceQuest and SovereignSky, but on SovereignSky's web site SpaceQuest is mentioned as their space partner. Could you shed some light on this?
As answered before, there is no partnership.
88.
There are several open engineering positions published in your website for both at Uppsala and Glasgow, are these new positions that are part of an expansion or is it replacing staff who left?
It is both. The majority are related to the growth of the company and ensuring we have the capacity and skills to match the needs. There is also a number of replacement vacancies, but that is a minority.
89.
When are you going to launch the first four satellites in Xspansion?
90.
Do you have any plans to expand your investor relations and your presence on social media?
We are actively working on investor relations (planning to do 2 live investor presentations during Q3/Q4) and give frequent updates on social media. As you might have seen, we raised the quality of our annual and quarterly reporting. We have also recently started our newsletter SPAACE TALK.
91.
Luis, you have mentioned that you see great opportunity to sell to the US government for example directly to DoD. Can you expand this further? Do they for example require domestic production?
The US is the largest single space market in the world and much of that is driven by the US government. It is naturally one of our areas of interest and we are developing our US business to answer the needs of US institutions. And yes, there is an expectation, and in many cases, it is a requirement, that such satellites are made in the US.
92.
When can investors expect the plan on how the Company are going forward?
We are finalising our strategy for the coming years together with the board of directors. Once it has been signed off, it will be reflected in our communication to investors.
93.
When are you planning to move to a bigger list from the OTC-market?
There are no immediate plans to change.
94.
You told us about a plan to be presented regarding xSpancion earlier. This was set to be by the end of summer. Will the plan be presented, or was the plan South Africa?
AAC Space Africa is part of our future plan, but clearly it is not "the plan".
95.
Congratulations on a great report! The Company looks to be developing well. Is the next goal to list the Company at small Cap in Sweden or the US main list NYSE?
A change is not in our immediate plans.
96.
How is the cooperation among subsidiaries and the mother company? Do you have projects which different subsidiaries/offices contribute together?
The cooperation is increasing at good pace. There are several projects on-going between the group companies as well as several joint technology developments. This is something that I expect will increase with time.
97.
Is the aim still to get the stock listed on small cap Stockholm?
Institutions are today more active on First North than before, so it is not in the plans for now.
98.
What is advanced radio communication?
The collaboration is progressing normally, with the demonstrator satellite being built in Uppsala.
99.
Which market segment and geographic part is believed to grow the most in the years to come?
The space market is growing strongly across the globe. The US continues to be a very large market, but other smaller markets are growing fast. We strong opportunities in Europe, Africa and certain regions in Asia, as well as the US and Canada. In terms of which market segment, hardware sales will continue to grow strongly, but the biggest growth is to be found in services and data.
100.
Any new acquisition plans in the near future? Is there an interest from institutional investors to be a part of a directed new issue of stocks?
We remain open to explore and discuss acquisitions that enhance the group capabilities, particularly in data and services.
101.
SDaaS accounts for about 40 per cent of the current order backlog, but only for about 10 per cent in your forecast for 2024. Is the 2024 turnover share for SDaaS perhaps a little to conservative?
In the forecasts for 2024, SDaaS accounts for about 22% of our revenue. We expect the share of SDaaS to grow in subsequent years.
102.
How many people are hired for the new South Africa subsidiary this far?
We start with a small team and plan to grow to meet the demand from the African space economy.
103.
Several space funds have been listed recently, what do you do to get them to invest in you?
We maintain a dialogue with space focused investment funds. Some of these funds are focusing on earlier stage space companies or they don't invest in listed companies, so there is a limited number that could potentially invest in the company. It is a dialogue that will continue.
104.
Do you see any Regulatory Challenges for LEO Satellites in the near future?
Regulation is a fact of life, and we need to adapt to it. Challenges will be common to all manufacturers and operators. Space debris mitigation and frequency allocation will be the most demanding parts of the regulations in the future and might change how we build satellites. For our part, we are already integrating capabilities such as propulsion in our satellites to start addressing the changes needed.
105.
What is the approach to the space-market in big countries like China, India and Japan? Is there a potential growing market here?
Those markets are large, but also extremely competitive given they all have a strong national industry. There is also a challenge of trying to break into markets that in some cases are protected or have export/import restrictions. Of the three mentioned in the question, we are active in Japan, working with our local representative to supply the Japanese space industry with our high performance products.
106.
How do you see the risk of being acquired by a major player?
If there is a proposal to acquire the group by 'a major player' the Board will analyse it and provide its view on the merit of such proposal.
107.
When will Clyde Space be profitable?
Our goal is for the AAC Clyde Space Group to be EBITDA positive in 2022
108.
Will the Company play a roll in the NMIS Boeing alliance? And if so could you explain how?
We are not working with the NMIS Boeing alliance at this stage.
109.
What is your current manufacturing capacity for satellites? How many, how fast, how much does it depend?
Capacity always depends on the type of satellites we are producing. If we are producing one single design, the exact copy each time, we could reach up to 100 satellites per year. But most of the satellites we are producing right now are small batches, requiring a degree of re-engineering - that becomes the limiting factor, not production capacity. For those more specialised designs, we have a capacity of 15 to 20 per year, depending on complexity.
110.
How many satellites are you working on right now?
Fifteen, including several that are awaiting launch and some internal development platforms.
111.
How does AAC evolve in the space-market compared to other companies (rivals and partners) in the sector?
I suggest you look at one of the investor presentations at our web where CEO Luis Gomes compares us with colleagues in the business.
112.
Can anyone work for AAC Clyde Space or are there national requirements similar to the USA's ITAR laws?
The AAC Clyde Space group is an inclusive employer that always aims to hire the best people, but each group company must follow national regulations regarding employment. The different countries we operate on have different policies.
113.
Are you on track and when will you let the market learn more about the project/offering?
During the first phase of the xSPANCION project, AAC Clyde Space will deliver a preliminary design for its next generation space as a service offering. This phase is expected to be finalised in the near future.
114.
How is the collaboration with Saab and Orbcomm with the new navigation system?
The collaboration is progressing very well. Our team in Uppsala continues to successfully work on the first satellite.
115.
Any plans on building more ground stations?
We have implemented a hybrid ground network using both our own ground stations and using third party commercial networks. But we remain interested in growing our own network in the future as the volume of data generated by our constellations increases. Of course we will still use other networks when it makes commercial sense.
116.
Profit margins, what´s your goal at the bottom row?
Our communicated goal is to be EBITDA positive in 2022
117.
What was the rationale behind choosing South Africa for your first(?) organic geographical expansion before, for example Japan, or another Asian country where you already have traction and clients?
We required specific competences that we found in South Africa, and we also wanted a base to address the south African and African markets. And we also have very good clients and 'traction' in South Africa, so this is not an unknown or untested market for AAC Clyde Space.
118.
When do you expect to hear from OHB Sweden about the ESA's Arctic Weather Satellite?
The announced project is still ongoing
119.
Do you have any plans om acquiring an AI / machine learning company to have all software needed for SDaaS sales, or is this being worked on already?
We cannot comment on on-going plans or discussions. I refer you to our previous answer on future acquisitions.
120.
Your market cap is significantly lower than for example gomspace, Ovzon, spire etc. In my view you are quite the big player in the field now. How do you think this does not reflect as such?
The market makes the price of the share, not the company. We of course believe that the fundamentals of our company are strong.
121.
How is the collaboration with Saab and Orbcomm with the new navigation system?
The collaboration is progressing normally, with the demonstrator satellite being built in Uppsala.
02 June 2021
122.
Are you confident that the company can continue operations without raising more cash?
Yes, we are confident that we have enough funding for our current plans
123.
How come some of the board members own none or very few stocks, if you do not believe in owning the stock why do recommend other to own stocks in AAC? Board members and management certainly have exposure to the share.
Majority of the board members are shareholders. For the majority, their holdings also exceed two annual fees, which some institutions have as a long-term benchmark for board members.
Management also has substantial holdings, both in the form of shares and options. The company's largest owner is Dino Lorenzini together with wife, who heads the subsidiary Spacequest. Bert Monna, who leads Hyperion, is also a major owners. Other members of the management team also hold shares and options.
Any actual investment decisions on behalf of management, board or other staff members, may have many reasons, and are not for the company to comment upon. We can point to the fact that we have implemented an incentive program that has been very well received.
124.
Which type of info can the investors expect to get regarding xSpancion in the "plan" you mentioned should be ready by this summer?
xSPANCION is obviously part of our plan going forward, and as such it will be included in our future presentations, but information will not be specifically about xSPANCION.
125.
What are your thoughts in general about cryptocurrency in space?
We remain interested in understanding how they can help the space economy. Plenty of potential but we need to create the mechanisms to use them.
126.
It is not yet possible to find any information on Hyperion's and Omnisy's websites that they are part of AAC Clyde Space. What are your group strategy within sales and marketing going forward?
We are already seeing substantial synergies in our sales from the acquisitions. But we are currently redesigning our websites and adapting our sales organisation to the new company structure. This work will take a little bit longer but you will soon see the results.
127.
Will we see some financial guidance for 2021?
Our targets are to be EBITDA positive in 2022 and to have revenues of 500 MSEK in 2024.
128.
How are spacequests partnership with sovereingsky and ruon ai evolving?
SpaceQuest has no partnership with SovereignSky nor RUON AI.
129.
How do you view the satellite launch market during the past year? Do you expect to launch satellites from UK next year?
Explosive growth - that is how I would define the launch market in 2020 (and 2021). There is a very large number of launches available and many more launch companies preparing to launch. All of that is very good news to satellite manufacturers and operators. And I do expect to see satellites being launched from UK soil very soon, hopefully early next year.
130.
Is it possible to disclose any information regarding (the size of) AAC's pipeline?
We have a healthy pipeline but don't disclose the value of it.
131.
Why do we not see any news about spacequest?
You can find the latest news in the Q1-report. Their revenues was 3.9 MSEK with an EBITDA margin of 1.2 MSEK
132.
Did you reach out to any larger institutions in the last share issue? The top list didn't show that.
Some institutions consisted of several investors. The share were divided between them.
133.
We are in the first phase of a three year programme and we are keeping to plan. The project is progressing as expected.
134.
Have you done any follow up on how much of the shares that was issued in the last emission is still owned by the same person/institutional investor? You said in the PM that the investors you were looking for was long-term investors.
We are targeting long-term investors and succeeded in attracting some larger investors in the last share issue. That said, we continue our efforts to improve our ownership situation.
135.
With regards to larger investors/shareholders. It appears to be very few in the owner list. If I recall correctly, making the stock available on OTC for American market was one move.  How are you working to secure larger and more long-term investors?
We are looking for long-term owners and are actively meeting with smaller and mid-size institutions and family offices.
136.
When is Orbcom and Eutelsat satellites planned for launch? From which quarter do you expect sdaas revenues from them?
We shall announce the launches when the time is right.
137.
Why do you the stock had fallen 20 percent this year and around 20% in 2020?
The stock market valuates the share. What management can do is run the business as well as we can and also communicate well with current and potential shareholders. We are growing and developing our offering and are also stepping up our investor relations efforts. You might have seen our new design of the Annual and Quarterly reports. We are continuing that work.
138.
What level is the company's cyber security? Is this something you need to improve?
When it comes to cybersecurity, we always need to improve. We continually monitor and improve our cybersecurity, working internally and with our service providers. Threats are growing and evolving, so we have to adapt our systems to maintain the highest levels of security.
139.
Could you explain why investors should Invest in AAC right now when the price is obviously going down more each year that is passing?
I would invite you to check our latest presentation at https://investor.aac-clyde.space/en/presentations/
140.
Are some of AAC's customers also competitors? For example OMS, the weather satellites of OMS compared to your future weather satellites.
Yes, collaborations and partnerships have a long tradition in the space sector. ESA projects are often structured as collaborations between countries, thereby providing a platform for collaboration between sector colleagues. Participants normally contribute with a specific part of their expertise by delivering a specific part of the projects, such as for example a PCDU (power and control and distribution unit).
141.
Is it possible that the EBITDA for 2021 will be positive?
Can't answer on that, we have not announced any targets for 2021
142.
What is AAC's connection to Eric Penser today? they recently made an estimation of the stock price to 3.6 SEK, while Edision made an estimation of 5.6 SEK
Erik Penser is our Certified adviser and the do analysis. Please note on page 3 in their most recent analysis, that Erik Penser's 3.60 represents a market cap of approx. 690 MSEK compared with 590 MSEK in their previous analysis. This is due to the higher amount of shares we have now compared to their previous analysis
143.
Are you still expecting Wyvern-deal to be closed during Q2?
We are still working to the plan that we press released when we signed the ATP.
144.
Is it likely that you will acquire more companies in the near future?
As we stated before, if there is a company with an interesting technology, or an interesting business model or idea on the market, we might consider acquiring if it makes AAC Clyde Space stronger and more competitive. But we expect most of our future growth to be organic.
145.
How is Orbcom deal with their New owners affecting you? Do you see any change in their strategy?
We continue to work normally with our friends at Orbcomm and we look forward to work with their new owners when the time comes.
146.
A live presentation with SpaceQuest CEO and Hyperion CEO would be nice, is it something you are planning for?
We have a whole new set of video content, podcasts and publications being prepared, and that will feature the different managers of the group, expressing their views and ideas about the industry.
147.
How would you describe AAC Clyde Space and your potential to another company like Spire global who also providing sdaas? Do you think AAC is in the same level or maybe ahead? Please compare a little because the market valuation are very different here.
The comparison between us and other companies is always difficult. Our strength comes from our technology and experience, and how we can use those to answer the needs of different SDaaS customers. We can create offerings using different sources of data and different services, offering a data rich solution to our customers, not just one type of data.
148.
The license deal with York are soon to be expired, do you see this as one of your future businesses or do you see yourself keep you Technology within your walls?
Our main aim is to grow our business, which we strive for in all three segments we operate in. The largest expansion we target is in our Space Data as a Service offering where customers buy space-based data from us.
We are also looking to grow in Space Products and Components. In this business area,  standardization has proven to be a driver for growth, but we don't expect this field to expand as much as space data. Our relationship with York is part of this business area.
149.
Do you think that Eutelsat's investment in Oneweb will affect their planned IoT-constellation in any way?
Eutelsat is one of the very largest satellite operators. We are not in a position to talk about their plans or strategies.
150.
Luis, could you please clarify if the three 6U EPIC satellites (equipped with a hyperspectral payload) that AAC will design, build and own, and Wyvern intend to subscribe to the data service from, are included in the 10 satellites within the xspancion programme, or not?
xSPANCION is currently in its first phase and partners for the satellites have not yet been selected. In that context, the Wyvern satellites are not part of the xSPANCION programme.
25 February 2021
151.
Now the acquisition of SpaceQuest is complete. They have satellites in space. To whom do they deliver data and what kind of data?
We cannot disclose those details.
152.
The laser that Hyperion Technologies is developing. Could it enable communication with other satellite constellations such as star link?
The terminal being developed at this stage is a satellite-ground communications system, but future iterations of the design will be developing inter satellite links.
153.
You have been looking to hire new employees for a long time. Why? is it because some employees quit? or what is the reason for this?
We are increasing our design and production capacity, as well as increasing the competence of our team in specific domains.
154.
Do you think that you have done a good job of finding the right investor since IPO? Or are you finally going to start tackling this problem properly soon?
We have seen good liquidity in the share, which normally is deemed positive and that has allowed some of our long-time shareholders to exit in accordance with their strategies. We have also gained new major shareholders through the acquisitions of SpaceQuest and Hyperion.
155.
Good afternoon Luis. With the significant increase in outstanding shares in 2020 could you please discuss whether the product and services portfolio are now considered largely complete or whether we should anticipate the need for additional share-funded acquisitions. Thanks
 The number of shares last year increased due to a directed share issue and two acquisitions. We have said we will do selected acquisitions that add value to AAC Clyde Space. Payment currency is up for negotiation.
156.
Do you cooperate with SpaceX in other ways than with launch services?
157.
In a presentation in December Luis got a question about if you compete with SpaceX. In the answer he told investors it was quite the opposite and that you were taking advantage of their success. What did you mean by that?
The meaning of the answer was that the success of Space X and the growth of their satellite business is driving a quick reduction in launch prices. As a company that launches satellites, we benefit from the lower costs.
158.
What does a shift to laser communication mean for your current ground terminals?
Laser communications will be an addition to our current systems and at least in the near term will not replace RF systems. Laser and RF will co-exist.
159.
What is the main difference between AAC Clyde Space and other small satellite companies, what makes AAC Clyde Space unique?
All companies in our sector are different and have their unique aspects. In our case, the experience and track record of successfully deploying missions in space gives us a level of knowledge and experience of real-life space engineering that if not unique, is rare. Additionally, our vertical integration from design to delivering space data provides our customers with one stop solutions for their requirements.
160.
I'd like to hear more about your Q1 plans to gain more visibility in the USA.
We are represented in the US after the acquisition of SpaceQuest and working from that. Other than that, we were in the OTC Market Newsletter this month and will to a virtual investor presentation in June.
161.
Do you only publish orders when they are of strategic value or do you publish all orders? What value does an order have to have in order to be published?
We publish orders with a significant order value, if it is of strategic importance or new interesting technology - like the laser communication order.
162.
How much of the subsystem sales come from partnerships?
Almost all sales are AAC Clyde Space products
163.
During your recent Capital Markets Day you mentioned further acquisitions may be on the horizon. Can you shed any light on what you are currently looking for in terms of particular technologies/synergies/etc in possible acquisitions?
We chose targets for acquisition that add capabilities to the company that are important to our future strategy.
164.
Regarding xSpancion; You said that the first phase was to get deals done with "all your awaiting customers" (for data) during Q1, and yet there is no such order announced?! Is this a big misjudgement on your behalf?
The work on xSPANCION continues its course, including discussions with partners. The work is progressing well and when there are relevant news, we will announce them.
165.
In the latest Q4 report, you told investors that you plan to grow through acquisitions. What do you need to supplement your current company with?
We remain interested in companies that bring additional capabilities to our product or service portfolio. We can grow those capabilities internally, or if there is a company that we can acquire already with a proven record, we will consider the acquisition.
166.
As you deliver the backlog and transition towards Space as a service, how do you anticipate the financial model should stabilise in terms of margin and ROA eg in 2024 at your 500 m SEK target revenue split.
We expect higher gross margins on Space as a Service projects compared to hardware sales. At the same time, we expect increased gross margins on hardware due to higher volumes.
167.
What kind of customers is the expansion project aimed at? is it to customers such as orbcom and eutelsat who in turn resell the data or is it aimed directly at the end customer, for example authorities, etc?
The xSPANCION programme is intended to develop the tools and business models to support a variety of Space Data as a Service models. These can be implemented through different channels, including supplying data to large data companies, or in some cases to the users directly. What is the best solution depends on the market conditions.
168.
Can you elaborate on what type of customers you will be targeting from the recent US acquisition, and what type of projects?
We will be targeting the same customers that we target all over the world – commercial and institutional, with similar product and service offerings.
169.
Long ago we heard something about NSL and OMS, are their planned constellations still relevant? Do you expect to be able to build these constellations?
We are currently building satellites for both companies and that is the focus of our work with them. We cannot comment on their future plans. 
170.
You have mentioned that the Xspancion project is extremely scalable, what did you mean that?
xSPANCION is designed to offer a framework, the tools and the systems for service delivery. This can be used to deliver services from a small constellation or from very large ones, or even from multiple constellations. So it can be scaled up to support very large constellations.
171.
Our Space Investing group on Facebook is eager for more content. Have you considered creating more YouTube content as events happen? So, we can feel like we are in it with you, similar to how SpaceX broadcasts their launches.
Our events unfortunately are not as visually appealing as Space X's, but we are creating more content and always endeavour to provide exciting coverage of our important occasions.
172.
In your latest year-end report, you mention now being "on a target to bring the group sales to 500M SEK by 2024". What would you say are the biggest risks and possible setbacks that might make you unable to reach this target?
The biggest risks are always the unexpected changes in the world economy or the markets. These can change the nature of the industry. This said, we grew during the pandemic, so I believe the industry is pretty resilient.
173.
With Brexit deal in place, can you advise on the impact that will have on your business, in terms of funding and collaborations etc.
There are more administration for the operation in certain cases, but it hasn't stopped anything.
174.
Right now, the space industry is hot but AAC Clyde Space is cold as ice. I am talking about the share price. What's your thoughts about why the company's share price are not moving like the rest of the space market?
It's the stock market's job to value the share. What management can do is run the business and also communicate with current and potential shareholders. We are growing and developing our offering and are also stepping up our investor relations efforts. I believe that should create value for shareholders.
175.
How many satellites are planned with Saab and Orbcomm?
We are building a first demonstration satellite. It could be followed by a larger constellation.
176.
What is most important to you in the next few years, grow and gain market share or keep costs down and maybe start making a profit?
We are aiming to both grow and make profit.
177.
When do we see AAC on the Nasdaq Stockholm main market?
Institutions are today more active on First North than before, so it is not a focus are for now.
178.
You wrote in the latest quarterly report that the goal is to have revenue of 500M by 2024, is it possible without acquisitions?
We aim to reach 500 MSEK in 2024 by strong organic growth combined with select acquisitions.
27 November 2020
179.
There have been many acquisitions in the recent, can you comment on these acquisition's and how this will help the future of AAC Clyde Space?
We are acquiring two profitable companies. SpaceQuest gives us a completely new position in the USA, the world's largest and probably the fastest growing market. Hyperion gives us access to new technology. There are extensive synergies between all three units; sales, manufacturing, development, in-house access to everything from components, platforms to ground stations.
With these acquisitions AAC Clyde Space can grow significantly faster than the market, and thereby become a leader in both technology and business development.
180.
Could you explain the process from signing the ESA contract to designing platforms before customers are ID'd, and then tailoring payloads for those customers? The program has a wide potential of customers, payloads, with inter-satellite links, etc.
The first phase of the project will run until early next year and during this period we will be iterating the design with our partners to meet the needs of the payloads. During this phase we will increase our contacts with potential customers to meet their needs.
181.
Are there any more details you can tell us about the integration process of Hyperion and SpaceQuest? For example, regarding production, timeline etc.
We are currently going through the integration process for Hyperion and will start the one for SpaceQuest when the deal closes. The companies continue to operate normally, as subsidiaries, with their own local management and this is the mode of operation for the future. Naturally we will look at synergies in some areas such as sales and R&D, and we will integrate their products into AAC Clyde Space satellite designs.
182.
Nslcomm chose AAC as the supplier of its future constellation. Then they chose York space system for coverage in the United States. Why when you acquire a US company 1 month later?
That was a decision that NSLComm took independently for their own strategic reasons. They were not aware of our acquisition of SpaceQuest nor of any other such confidential deals.
183.
Why do you think the market is valuing the company as such low levels right now?
It's the stock market's job to value the share. What management can do is run the business as well as we can and also communicate well with current and potential shareholders. We are growing and developing our offering and are also stepping up our investor relations efforts. I believe that should create value for shareholders.
184.
How many satellites are there in SpaceQuests constellation in orbit right now and to whom are they delivering data?
I cannot comment on the details of on-going SpaceQuest projects, particularly before the acquisition is closed.
185.
How Many payloads can you have on a 3U,6U,12U and 16U satellite?
Well, it depends on the size of the payloads. In general, the avionics to manage the platform will require between 1U and 3U of the platform volume, so the rest can be payload.
186.
In recent financial results there was a decrease in order stock. Do you have a reasonable explanation for this decrease, or is it more due to corona virus impact and less investments?
When it comes to revenues, we had a record quarter which decreases the order backlog. It was not compensated by the same level of order intake since customers have postponed, not cancelled, new orders due to Covid.
187.
We haven't heard about the cooperation with NSLComm in some time now. How's it going?
We continue to work with NSLComm, with whom we have a very good relationship, on their next satellite. I cannot comment on their future plans.
188.
Current offerings by AAC Clyde Space are quite a few and very diverse. Which products/services have seen the most growth, can you share some values? Which product/service will be the focus of 2021?
We continue to see strong and growing interest across the range of products that we offer. The strongest growth in recent years has been in turnkey mission platforms and particularly in Space as a Service. We expect this trend to continue, but we are also growing our subsystem and component portfolio with the acquisitions.
189.
Regarding the latest order, ESA/UK Space Agency contributes with ~100MSEK and AAC and its partners shares the other ~100MSEK investment. Can you give us the percentage of that investment that will come from AAC (approximately)?
We intend, before we start phase 2, to enter into customer agreements for data delivery from the constellation services that match co-fund to the project.
190.
When talking about the acquisitions in the US and the market access. How big do you estimate the chances to become a significant supplier for sats regarding big customers like amazon, space X, etc..
The manufacturers of super and hyper-constellations tend to have very specific supply chains for their products, many times dedicated to their needs. We continue to engage with them and if there is an opportunity that makes business sense, we would happily take it on.
191.
Why do we still have an temporary CEO for the US part of the company that sells millions of shares?
We are restructuring our US business with the acquisition of SpaceQuest. AAC Microtec North America is a dormant company.
192.
AAC can expect royalties from York, how much per satellite? can you tell us more about your deal?
We cannot comment on details in our customer agreements.
193.
Why did you do a advanced book building and not a direct Issue to long term investors? You seem to have some difficulties to find larger investors that are intending to stay for a longer time? Why is that you think?
We have and have had many shareholders who have been invested for a long time. As we grow, we will attract more and more shareholders and eventually also institutional shareholders. This is a long-term effort, but we have seen quite a number of new shareholders entering the share in recent months. An accelerated book building procedure is well established method to safeguard value for existing shareholders.
194.
What ground station services does AAC Clyde have access to?
We have our own in Glasgow, getting access of SpaceQuest's when the acquisition is closed and via third party agreements.
195.
Will you keep running Hyperion and SpaceQuest as separate brands or is your plan to fully integrate them and only use the AAC Clyde Space brand/name?
Our plan is to keep those two, very strong brands active. The exact branding for the group and its different products will be announced in Q1 2021, but Hyperion and SpaceQuest will continue to exist.
196.
How are you working to harmonize work culture, decision-making processes and routines between the companies? This is usually a challenge when merging different organizations. Have you taken any steps already?
This is a process that started immediately after the closing of the Hyperion acquisition. We are going through an audit of current processes and mapping of interactions and decision making processes. In some areas change is not urgent, as Hyperion had robust processes and the management team has remained in place. In other areas, such as finance, sales and marketing and strategy, harmonisation of processes and policies is already on-going. For other areas, we expect any changes required to be implemented by the spring next year. Once the acquisition of SpaceQuest closes, we will follow a similar approach.
197.
Is there a risk that too many products/services creates a high burden of complexity (comparing to aviation industry where SAS many models had very high cost in different skill sets needed and need for a lot of staff just to keep up the width of products)
There is indeed a risk and we are very aware of that. One of my early decisions when I took over was to rationalise the range of products offered by AAC Clyde Space. That process is a continuous one and right now we are again going through an analysis product by product to understand their strategic interest to the company. As we move forward, we are pursuing a strategy of higher standardisation of our products (part of the work being done under the Scottish Enterprise grant), to reduce the need for so many products. And we are not wedded to a 'make' philosophy: If it makes more sense to 'buy', we will do it.
198.
To what extent will AAC Clyde pursue this apparent vertical integration strategy?
Having a secure and efficient supply chain will enhance our offerings to the market. As a company we will always make a 'make'/'buy' decision before progressing. There are some key equipments that are critical to the performance of our satellites, and for these, having them in house allows us to control their performance, but we need to be able to deliver them at the right cost. Vertical integration is not a strategic objective. Securing our supply chain for satellites and offering good products to sell to the market are.
199.
How do you react when your issue of New shares was very attractive from investors but when they get their shares, they just bomb it out on the market?
We see a growing interest in the share, which indeed is very positive. We also have several new names among top shareholders, indicating that the directed share issue and the activities preceding it succeeded in attracting new investors to the share.
200.
Just need a short answer, in what way will the small sat industry consolidate in the coming 3-5 years and which role will Clyde play in that industry change?
We expect the industry to consolidate further and continue the current trend. We have said that we want to be a world leader in small satellites and as such we will be an active part of that consolidation.
201.
In January, you announced that NSLcomm had appointed AAC as preferred supplier for their intended constellation. Is this still the case?
We are not aware of any change.
202.
With the recent acquisition of Hyperion Technologies, will AAC Clyde pursue the industrialization of Optical Laser Communication Technologies?
We see Optical Laser Communications as a key future technology, both for Earth-satellite links and for intersatellite links. We want to deploy these in our future fleet and as such developing and industrializing the technology is one of our strategic objectives.
09 september 2020
203.
As a long-term shareholder, I want to know why during the current pandemic and pressure on the share price, the founder of Clyde Space sells 1 million shares at a great discount, leading to one of the major shareholders pumping out millions of shares on the open market? On top of this, you choose in your latest presentation to state that the company is considering different financing alternatives. What is your explanation for the company's actions to your long-term investors?
Our focus continues to be to manage the company well and grow it for the future. The actions we have taken over the last few months are driven by a desire to give the company a good, stable basis to grow and to strengthen our prospects. Although I understand the anxiety that large sales of shares can create, the founder of Clyde Space is still a major shareholder in the company, owning more than 7 million shares, and he is a very active member of the management team. 
204.
Why have you guys not tell the market that you where on the otc market already in 2018?
We joined the OTC market in August 2020. There had nevertheless been transactions before that between brokers that appear in the history of transactions, but those were unofficial. It was also a surprise for us that they appeared on the list.
205.
Are you ready today to take on a constellation order? Or will you be ready when your new facility opens in Uppsala?
Yes. We can scale up our production to meet the needs of a constellation.
206.
Is it possible for you to submit a schedule of planned launches of AAC Clyde Space Satellites?
We do not publish our launch schedule as that information is usually commercially sensitive to our customers.
207.
The bluestone project at space metric how does that going?
We ended the demonstration phase in 2018 and the project was handed over to Spacemetric after that
208.
How will you continue to increase the visibility for the company in the US?
We are already interacting with US investors, and we have prepared an extensive campaign to show off the company in the US over the next few months.
209.
What options of finance are you looking at?
The board is considering various alternatives.
210.
Hi! How are your relationships with your "bigger" investors at the moment due to not so understandable beating of your share price. Many included myself are worried that "bigger" investors are leaving the ship...?
We work hard to increase the value of our company and do not comment on our shareholder's ownership.
211.
How has your partnership with Ball evolved?
We do not have any common projects at the moment.
212.
How many employees do AAC Clyde Space have now?
At the end of Q2 we had 97 employees.
213.
AAC Clyde Space and York Space Systems have signed an agreement for the delivery of advanced command and data management electronics to York's platform. Devices from your Sirius product platform will be integrated across York's 20+ platforms currently undergoing formal "intentions" (LOIs). 1. How are these LOIs doing? 2. How does the royalty part of the agreement work between AAC and York?
We will receive a royalty when and if York uses AAC Clyde Space's equipment in their satellites.
214.
Regarding the new type of partnerships as recently seen with Saab and Ordcomm. Will ACS maintain equity ownership in these kinds of partnerships in the long term?
That will depend on the nature of the deal and of the partnership.
215.
With the opening of your new facility will you be able to ramp up production even further?
Yes, we will build a complete assembly cube satellite assembly line.
216.
How big capacity will Uppsala facility have regarding satellite production? The EPIC 3U satellite is planned to launch in mid-2022 and will be the first satellite assembled at AAC Clyde Spaces new integration facility in Uppsala. Where is your new facility in Uppsala?
The new assembly facility will be at our current premises in Uppsala
217.
When do you expect NLS to order the other 79 satellites?
I presume you meant NSL. That would be a question best directed at them. Currently we are building a second satellite for them.
218.
Why is that you are in mkc market in Germany and London also but haven't told the stock owners?
We are not on the German or London markets. It might be that there have been transactions between brokers that you have found. Same thing has happened on the US OTC market before we started to be officially traded.
219.
Why do we not have a permanent US CEO? Is that not the market you would like to have high focus on?
We are currently reviewing our US operation and our medium-term plan is to have a much bigger presence in the US. Joining the OTC market is part of our strategy to increase that presence
220.
Have you applied for IPP funding for some of your projects?
Firesat was built under an IPP project.
221.
The latest news on the colab with saab and orbcom was really great news! And so was the the listing on otc, very exciting! How come we don't see any trades on the otc list.
We are still a bit unknown in the US. We are presenting AAC Clyde Space for different stakeholders and have a plan to make ourselves for visible to the US market.
222.
What kind of manufacturing capacity for cubesats are you achieving now at Uppsala? In the near future, do you plan to work on other satellites in Uppsala, in addition to the Saab/orbcomm project?
First step is to have an assembly capacity of 2 satellites. We will use the Uppsala facility to increase our overall capacity.
223.
4 years soon on the stock market and still not making a profit. When can we expect that to happen?
We stated, in the 2019-Q4 report, that we were aiming to be EBITDA positive in 2021. However, as stated in the 2020-Q2 report, the pandemic has proved this to be difficult to achieve.
224.
How has the competitive landscape developed for aac clyde space during the past years? Do you see increased competition?
Competition in the sector has increased but opportunities have increases even more as small satellites become more the solution of choice for many users. The increased competition is the mark of a rapidly expanding market.
225.
Are you still looking for a company to merge with in USA?
We are continuously evaluating different options, acquisitions and/or setting up our own manufacturing facility.
226.
Will the collaboration with York continue as before?
227.
What can you say about your progress in the US except the otc listing?
Major part of the orders we have press release this year are from the US, so it is an important market for us
228.
How fast can you build a satellite today. Last time I read it said about 5 days. Is it because of the modular platforms?
Ultimately the driver for the time it takes to build a satellite is how much non-recurring engineering is required. If none is required, and all the parts are ready, five days for build would be possible, as the system is very modular.
229.
What does it mean for your business opening your new facility in Uppsala in October?
It is gives us extra capacity and we will have the capacity to build satellites in different locations what sometimes is advantageous.
230.
Could you talk about the advantages and challenges of the new type of equity partnerships as seen recently with Saab and Orbcomm?
The consortium with Saab and Orbcomm is not an equity partnership. The three parties share a project and this opens the door for future joint projects, which might have a different format.
231.
During 2018 you had several orders with expected follow up orders, did you receive any of these? The Ukraine company for example?
So far this year, we have had follow on order from NSLCom, Intuitive Machines, Orbital Micro Systems, Loft Orbital and from two Japanese customers.
232.
What are your estimates regarding the next 2-5 years where do you think the company will be around 2025?
Sorry, we don't do forecasts.
233.
Does the future still look bright for small sat industry or has the corona virus make those forecast look darker?
We see the COVID-19 pandemic as a temporary difficulty, rather than a permanent feature. It has affected the economy and depressed markets, but the fundamentals of the small satellite industry remain strong.
234.
Can you comment on Craigs sale of shares?
We cannot comment on the actions of any of our shareholders. This said, Craig still holds more than 7million shares in the company.
235.
You don't inform your shareholders much what's going on in the company (IR). is this something you might improve? As you know the stock price is very low and it is probably one of the reasons.
We do quarterly updates, press release relevant events/contracts and regularly do presentations to investors. For the fall we have a whole string of activities planned already. We are also continuing our efforts to interest both Swedish, US and other international investors in the share.
236.
In which phase of the projects you usually get paid? By delivery or milestones?
We usually get paid by milestone.
237.
Can you give more details on which projects have been delayed due to covid-19?
We don't comment how individual projects progresses.
238.
How much do you need to invest in the SAAB, Orbcomm partnership both short term and long term?
We will receive 17.0 MSEK in total, of which 12.2 MSEK is in the form of a grant from the Swedish Transport Administration, to finance the building, launch and commissioning of the first satellite in the project.
239.
How big capacity will Uppsala facility be regarding satellite production?
The Uppsala facility for now is being sized to produce two satellites per year. But we have space to significantly increase that rate if required.
240.
What type of company is most interesting to acquire?
We are looking for companies that enhance our technical capability, product lineup and/or geographical reach.
241.
How many satellites can you produce per year in Glasgow?
Currently our capacity is for 8-10 satellites requiring non-recurring engineering. But for pure recurring builds, we could produce in the 10s, probably up to 100 per year.
242.
Why didn't Kepler continue with AAC satellites for their constellation?
Kepler's strategy is to build their own satellites.
243.
The total value of the small satellite market is estimated at 42 billion between 2019-2028. you want to take a big piece of it, can you be more specific? how many %?
AAC Clyde Space aims to be the world leader in commercial small satellites.
244.
Do you have problems with getting New resources to Glasgow?
No. Of course, with COVID-19 there have been restrictions, but remote working is working very well for us.
245.
The sat you currently are building for NSL, is that NSL-sat2, 1 of 80, that can be a intended commercial constellation?
We are indeed building NSLSat-2 for NSLComm. Regarding their future plans, I would urge you to contact them.
246.
Do you still see AAC as the leading company in the smallsat sector?
My ambition is to make AAC Clyde Space THE leading company in the sector. Currently I would say we are one of the leading companies.
247.
Can you tell us which countries you are doing project for now?
Our main markets are US, Europe and Asia.
248.
How many companies around the world are struggling with pandemic. What do you say to us investors here tonight and the ones for example in the US why this company is a good investment at this time?
We offer a rare blend of experience, technical ability and commercial mindset in the sector. We have been building and operating successful space hardware for 15 years. And we also have the appetite, the talent and the capability to grow our business by exploring new ways of doing business. Despite the pandemic, the small satellite business is the future of space and it is a growing sector. We believe we particularly well placed to take advantage of that growth.
249.
Luis have a interesting background as a CEO of a bigger satellite company. Could this be any advantage for AAC on the US market?
I held a diversity of senior roles in my previous company (but not CEO) and I do believe that has prepared me well to understand the small satellite market in general.
250.
How bigger capacity does Glasgow have compared to Uppsala facility regarding satellite production?
In Glasgow we can produce 8-10 satellites/year, but we are growing that capacity to 20 satellites/year. In Uppsala we are starting with a maximum capacity of 2 satellites/year but could scale that five or ten fold if the demand exists. 
251.
In which milestones are you getting paid and How is the percentage of the total payment divided between them?
It is different from project to project. We always aim to be cash flow positive through the project
252.
Who is your dream Customer and Investor?
Someone that shares our vision of providing cost effective, cutting edge space solutions that are changing the economics of space services.
253.
When do you think the stock price will rise to decent levels?
It is the stock market's job to value the share. What management can do is run the business as well as we can and also communicate well with current and potential shareholders. We are growing and developing our offering, partnering with companies like Saab and Orbcomm and are also stepping up our investor relations efforts. I believe that should create value for shareholders.
09 June 2020
254.
Can you elaborate on the work that has been done on M&A? How would you describe your progress in this area?
It is an ongoing process and we move ahead when we find an opportunity that will benefit our business. To add to that, we have been looking at possible acquisitions and joint ventures over the last year, but we will only move when it makes sense for the company.
255.
Regarding Kepler - Is this a closed chapter on your part, or will you deliver parts in any way?
Kepler has chosen its strategy for the future and we remain open to support them when and if they so wish. In the meantime, we are looking forward to the launch of Kepler TARS and it will be good to once again work with our colleagues from Kepler.
256.
Is there any news on the change of marketplace, from First North to OMX Small cap?
We have done a readiness assessment by an external consultant with a list of actions as a result. The actions will be implemented over time. The ambition to transfer the listing to the main market remains.
257.
Can you give an overview outlook on how the second quarter is looking so far. I know you cannot tell in number and specific. But more generally, are you affected by the corona virous, or is business and projects progressing as expected despite the turbulence?
The impact on our business performance has thankfully been rather limited to date. Manufacturing is up and running, business development have managed to stay active despite cancellation of trade fairs and are replenishing our prospect pipeline at good pace. We have press released several contract wins since March, so I would say we are doing ok.
258.
You had said in May that you had seen not much slowdown from Covid-19. A month later, is that still the case in terms of 2020 expected results?
The impact on our business performance has been limited to date. Looking forward, manufacturing is up and running, business development have managed to continue to engage with customers and we continue to see a good pipeline of opportunities.
259.
Have you had any indication if the shares still owned by Fouriertransform will be gradually sold on the stock market or if the intent is to find a new institutional owner as they are set for ending their ownership?
We can't comment on Fouriertransform's plans.
260.
Could you please comment on current business activity? Offer request ect?
The pandemic has led to the cancellation of many trade shows and changes in the way we interact with customers, but we have moved our business development activities on-line and we have seen very positive results from those. Our pipeline remains strong and we have not seen a reduction in interest in our products.
261.
A question specifically for the CEO. Can you please comment why your commitment regarding ownership is so absent? It sends bad signals on the market.
Although this is frustrating to myself, I buy when the time is right, and I am allowed to do so.
262.
Someone or some are selling large number of shares from UBS account(s), resulting in a downwards pressure on the stock price. Do you have any comments on this?
We don't comment on shareholders trading.
263.
Has your collaboration with Ball lead to something and/or is this still an ongoing process?
A Memorandum of Understanding was entered in 2018 with Ball to conduct open-ended discussions on various topics. Nothing has materialised as of today.
264.
AAC Clyde Space has grown significantly, but in common with other CubeSats manufacturers has revenue that would be a rounding error in conventional satellite manufacturers' accounts. How can CubeSat manufacturers transition to the mainstream?
We want and expect to grow our business strongly, but we do not want to be 'conventional' satellite manufacturers. Our value is in innovating faster and being more agile and creative then the 'conventional' manufacturers. We see our market growing strongly and we will grow with it by being technically strong and commercially aggressive.
265.
Why is are you noted in the us market otc list under aacmf Nasdaq otc foreign? Can find you also in Frankfurt mic list?
AAC Clyde Space is only listed at Nasdaq First North Premier Growth Market.
266.
Is it of practical reasons (estrange) that the company start to build in Uppsala as well. Or is it that the company wants to scale up the production?
We are planning to increase our capacity.
267.
Are there any big contracts you are competing for right now that is not yet won but that you can comment on?
I'm afraid we cannot comment on any on-going business.
268.
What impact will the GBP 2.3M grant from Scottish Enterprise have on your production capacity in the future (ie number of satellites per month) and your overall competitiveness? Will it increase your chances to win contracts already this year or first in a couple of years?
The introduction of the Platform Functional Unit (PFU) will change dramatically our approach to satellite design and manufacture. As a standard, very flexible unit, we can reconfigure designs without needing to change the core of the hardware. That will improve our competitiveness in both cost and schedule. My expectation is that the main impact will be seen next year and the years after.
269.
Several of the smaller shareholders keep seeing the value of the share being pushed down by massive dumps following almost all major positive news. One or more major owners are dumping shares, keeping the value down. Is this not a risk for becoming an acquisition target at a very low valuation? Have you considered meeting with these larger shareholders and make a deal outside the public market so that the share value is not so adversely affected?
We aim to diversify our shareholder base. It is a long-term effort, where we expect to see gradual results. These efforts have high priority.
29 August 2019
270.
Why does it take time to get orders?
The underlying trend for us as well as for the industry is clear, there is a strong demand for data and services from space that is fueling good growth. However, the sales process is long, what is common in not yet fully developed growth industries. We have a healthy and growing pipeline with potential customers.
271.
When do you expect to get orders for constellations?
We have for some time delivered satellites to customers who intend to create larger constellations. We expect several of these customers to return with larger orders in the long run, but it is up to them to decide when it is time to take this step.
272.
What funding opportunities do those who want to send up constellations into space have?
The customers are very different, and therefore have different opportunities. There is everything from established and well-funded commercial companies to startups that need funding before they can move on. Our view is that it is possible to finance a good business plan on reasonable terms.
273.
What is your main challenge right now?
Our main focus is on scaling up the production. We are actively working on this and have recently strengthened the logistics function, quality assurance and delivery capacity.
274.
What are the plans for expansion?
We are focused on growing both organically and through acquisitions to fortify our leading position within small satellites.
275.
You have said that you are looking for acquisitions. Why does it take such time?
We are actively looking for suitable acquisition candidates and have evaluated several opportunities. For us, it is important to find a partner that really suits us, with our focus on the small satellite sector.
276.
Is there a special market that is particularly interesting for acquisitions?
We have said that we would like to establish more clearly in the US, which could be done through acquisitions. The United States is the world's largest space market, so it is natural for us to have a proper establishment there.
277.
What is your view on the increasing competition in the market where both China and the US are investing billions in small satellite development?
This shows the strong interest in small satellites and will help to increase growth. AAC Clyde Space competes very well in today's market and has a stronger "flight heritage" than most others. We will use this to maintain a very strong position. Our goal is to be leading in the market.
278.
Do you think China can take over the market through very low prices? If not, why?
Customers weigh a variety of factors when choosing partners in space, and do not solely focus on price. These factors include reliability, performance, flight heritage and, not least, data security. If you can deliver strongly on these factors and also offer a good price, you are standing on good ground.
279.
Security seems to be increasingly important and there are many articles about satellites being easy to hack. Have any of your satellites been hacked? What does your security look like and what is the plan going forward?
Most satellites, AAC Clyde Space included, have unique features in their design, which means that very specific knowledge about each satellite is needed to be able to access it. Such knowledge is not publicly available and only authorized people have access to it. This leads to the level of security today being judged to be satisfactory. At the same time, we are preparing for the stricter security requirements that come with larger constellations and an increased degree of standardization.
280.
Are cube satellites really the way forward?
Cube satellites will play a significant role in the small satellite market for several years to come. Through these, a technological development and standardization takes place which helps to reduce costs and thereby create a commercial market based on data from space.
281.
How are ongoing projects developing?
We share information when we win bigger projects, deliver ready-made satellites and most often when they are launched into orbit. In the interim reports we also share information on how the business is developing on an overall level and comment on any deviations. However, we do not normally comment on how individual projects develop on an ongoing basis, neither in interim reports or elsewhere.
IR CONTACT
SUBSCRIBE
Press releases and reports by e-mail.
By submitting your e-mail address you consent to receiving newsletters and other marketing messages from us. You may opt-out at any time by clicking the unsubscribe link provided in each message.