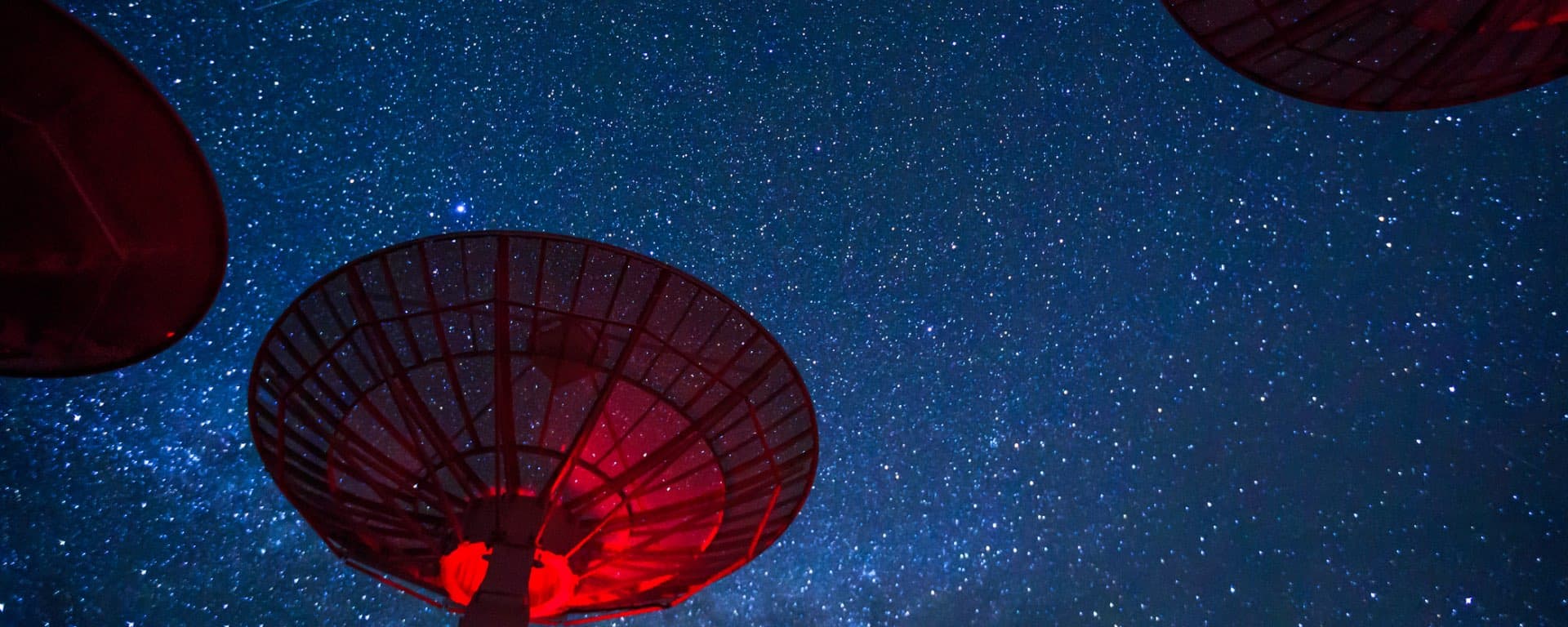 The company management is a team of committed people who combine experience of entrepreneurial leadership with solid engineering expertise.
Luis Gomes
CEO
MSc in satellite technology from the University of Surrey and a Bachelor of Science in Applied Physics from the University of Lisbon.
Born 1971
Employed since: 2019
Luis Gomes has 25 years of experience in the space industry, and specializes in the small satellite field. He most recently comes from the British firm SSTL, where he was CTO and Executive Director, responsible for defining and conducting technical and commercial strategies.
Shares: 13 489
Warrants 2020/2023:B: 96 000
Warrants 2022/2025:B: 120 000
Warrants 2023/2026:B: 72 625
Mats Thideman
CFO and Deputy CEO
MSc, Industrial Economics, Linköping Institute of Technology.
Born 1963
Employed since: 2014
Mats Thideman is responsible for finance, IT and staff. Mats has extensive experience as a CFO from growing industrial companies, as well as public and venture capital owners, such as Åkerströms, Image Systems (publ), TracTechnology (publ.), and most recently Cortus Energy AB (publ).
Shares: 9 760
Warrants 2020/2023:A: 64 000
Warrants 2022/2025:A: 75 000
Warrants 2023/2026:A: 58 100
Andrew Strain
CTO
MEng in Electrical and Electronic Engineering with Business Studies from the University of Strathclyde.
Born 1981
Employed since: 2006
In his role as Development Manager at Clyde Space, Andrew has over a decade of experience in developing and delivering small satellites. In his role as CTO, Andrew contributes a wide range of relevant skills such as systems engineering knowledge, product development, manufacturing, project management, quality and business development.
Shares: 7 640
Warrants 2020/2023:B: 64 000
Warrants 2022/2025:B: 75 000
Warrants 2023/2026:B: 58 100
Peter Anderson
CCO
BEng Mechanical Engineering University of Glasgow and PgDip Computer Aided Engineering and Analysis University of West of Scotland.
Born 1982
Employed since: 2015
Peter is responsible for the commercial strategy and development of the business through marketing, sales, product development and customer service activities to drive business growth and market share. Peter brings over 15 years' experience across a variety of engineering and management roles.
Shares: 7
Warrants 2020/2023:B: 64 000
Warrants 2022/2025:B: 75 000
Warrants 2023/2026:B: 58 100
Stefania Mandirola
COO
MSc Mechanical Engineering, Politecnico di Milano
Employed since: 2021
Stefania brings 15 years' experience of strategic and operational leadership in the aerospace sector, with a track record of building highperforming, cross-cultural teams to turn around underperforming operations and drive long-term growth.
Warrants 2022/2025:B: 75 000
Warrants 2023/2026:B: 58 100
Dr. Andrew Carrel
President Data & Services
President Data & Services
Employed since: 2021
BA, MSci Natural Sciences, University of Cambridge; MSc Astronautics & Space Engineering, Cranfield University; PhD Electronic Engineering, University of Surrey Space Centre
Andrew is responsible for delivering new solutions for the company's users of data and services from space. He has worked in the space industry for more than 20 years. He was previously CTO at Rezatec providing geospatial analytics using satellite data, and prior to that managing mission programmes at Surrey Satellite Technology Ltd. Andrew has a technical background in GNC and Artificial Intelligence.
Shares: 222
Warrants 2022/2025:B: 75 000
Warrants 2023/2026:B: 58 100
Dr. Dino Lorenzini
CSO
B.Sci, USAF Academy; S.M, Astronautical Engineering, MIT; SC.D, Astronautical Enginering, MIT; MBA, Auburn University
Employed since: 1994
Dino, a retired US Air Force Colonel, brings a wealth of space programme know-how and industry experience spanning more than six decades. He tested the Apollo Lunar Module navigation system, early GPS development, DARPA Space-Based Laser, and the Strategic Defense Initiative. An entrepreneur at heart, Dino founded the Eyetel IoT system, Ellipso Mobile Satellite System, Aprize Satellite and SpaceQuest (now AAC SpaceQuest), where has served as CEO for the past 25 years.
Shares: 624 000 (Dino Lorenzini and family)
Warrants 2022/2025:B: 75 000
Warrants 2023/2026:C: 43 575
Kulwinder Bhumbra
Chief People Officer
M.Sc., Human Resource Management, University of Strathclyde, Glasgow Scotland
Employed since: 2021
Kulwinder has more than 10 years' experience working with both private and not-for profitsectors with a broad portfolio of HR generalist experience. She brings her experience of partnering with business leaders at strategic, operational and tactical levels to improve people processes, drive excellence and focus on values. She is responsible for working with the Executive Management Team to develop our People Strategy to support our long-term business plan.
Warrants 2022/2025:B: 75 000
Warrants 2023/2026:B: 58 100
IR CONTACT
SUBSCRIBE
Press releases and reports by e-mail.
By submitting your e-mail address you consent to receiving newsletters and other marketing messages from us. You may opt-out at any time by clicking the unsubscribe link provided in each message.